Walk along the coastal path past beaches, on cliff top paths and small roads with views up and down the coast from Biarritz to Spain. Walkers can take the train from St Jean de Luz to Guéthary and walk back, or vice versa.
2 hours 45' each way
 ACCESS
Start in Guéthary, a village popular with surfers.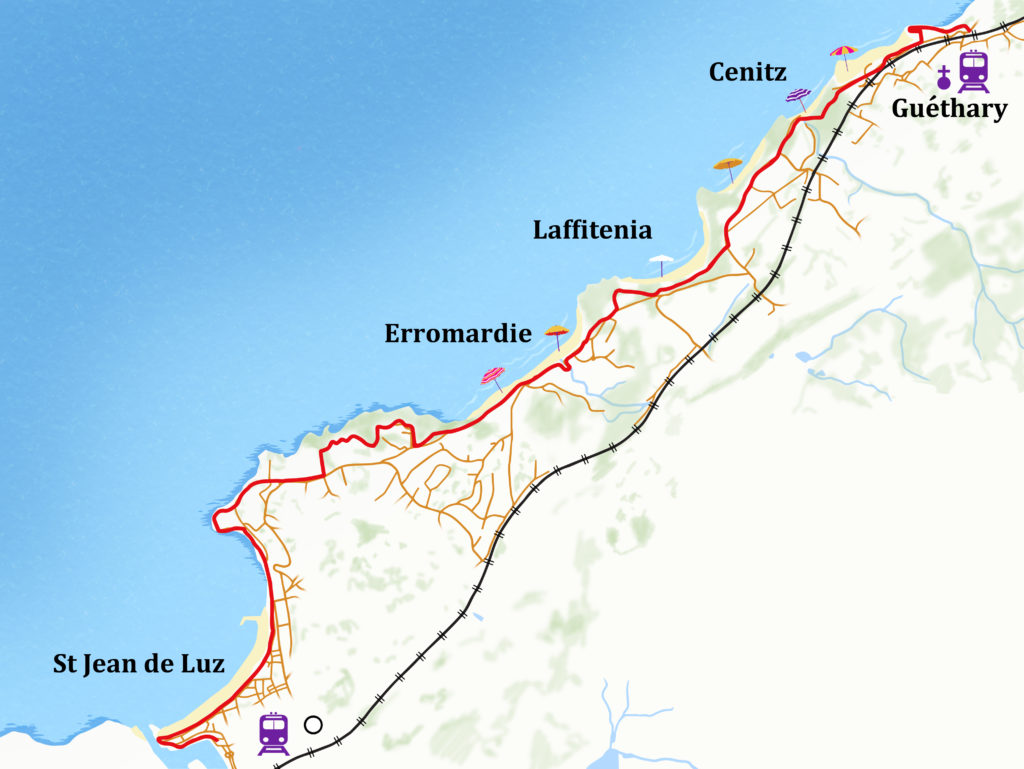 WALK
Cross the railway bridge near the station and go down through the port to the sea front and pass some fish restaurants. At the end of the tarmac, note the yellow waymarks you will follow today and go onto the footpath and steps that take a circuitous route up the wooded hillside. Join a road and turn right, next to the railway track.
 15' At a junction turn right, signed 'Plage Cenitz'. Pass the Cenitz beach restaurant which is a great place to watch the sunset. Climb the hill using wooden steps onto the clifftop path where there is a panel about the Basques and the sea. Join a cycle route then go down steps to another beach. Cross the river on a footbridge, pass a helicopter pad and climb the hill ahead.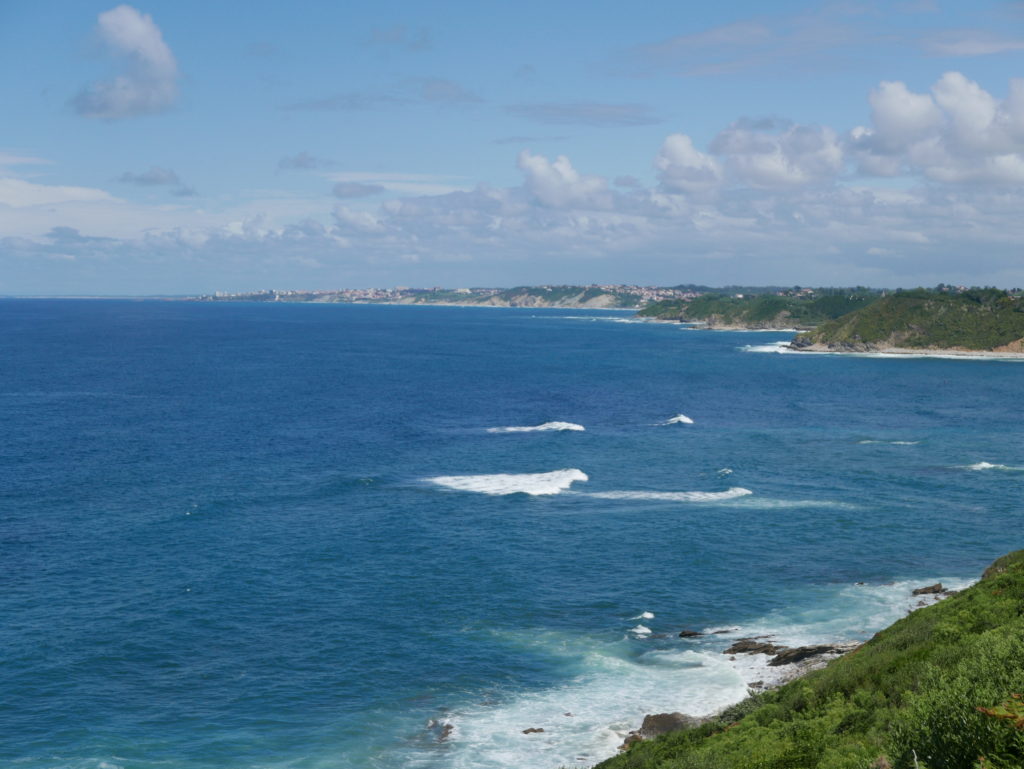 30' Join a road, walk up through a car park and across a roundabout and walk past camp sites and Mayarco beach.
 40' Camping Playa Turn right after the campsite onto a footpath, cross a road and continue through the wooded escarpment above Laffitenia beach.
 55' At the end of the beach, pass a car park and continue along the cliff top path. Turn left where the path is closed due to a rockfall. Join a road, turn right, and at the end of the road walk down to the beach at Erromardie.
 I hr 10' Erromardie beach, water, toilets, refreshments. Walk along the sea front, join a cycle path and then climb through a car park and up the coastal path. At a road junction, by a toilet, turn right and go up to a cross on the edge of the cliff. Turn left along the cliff top, next to the fence of the Botanic Gardens.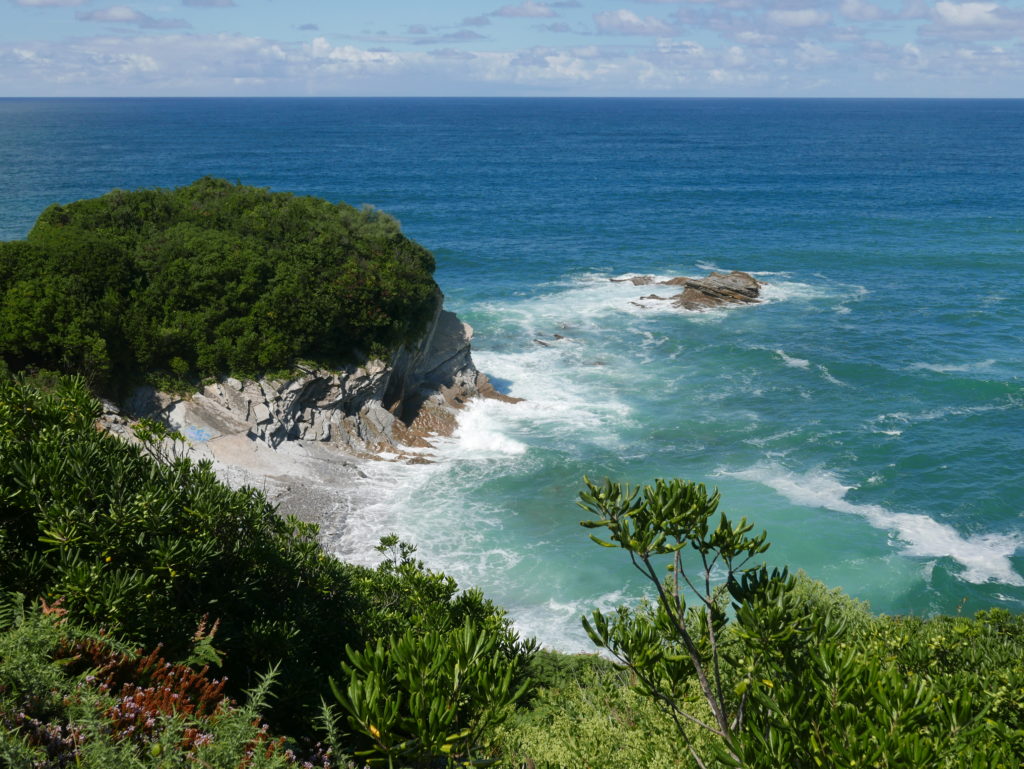 1 hr 40' Information panel at a high cliff top viewpoint. Turn left when the path is closed by another landslip and up the road ahead. Turn right at a junction, walk past the Reserve hotel, and then some blockhouses till you reach the lighthouse at St Barbe.
 2hrs, St Barbe, headland overlooking the bay of St Jean de Luz. Go down to the esplanade and walk round the bay as far as the lighthouse at the far end of the beach. Just before the lighthouse, turn left off the sea wall and follow the road next to the port as far as:
 2 hrs, 45' Place Louis XIV, St Jean de Luz